Theodore Marvin DiBiase Sr. (born January 18, 1954) is an American former professional wrestler, manager, ordained minister and color commentator. He is signed with WWE working in their Legends program. DiBiase achieved championship success in a number of wrestling promotions, holding thirty titles during his professional wrestling career. He is best recalled by mainstream audiences for his time in the World Wrestling Federation (WWF), where he wrestled as "The Million Dollar Man" Ted DiBiase. He is regarded by many as the greatest villain in pro wrestling history. IGN called DiBiase "one of the most gifted technical wrestlers to ever grace the squared-circle".
Among other accolades in the WWF, DiBiase was the first North American Heavyweight Champion, a three-time Tag Team Champion (with Irwin R. Schyster) and the 1988 King of the Ring. DiBiase also created his own championship, the Million Dollar Championship. He held the WWF World Heavyweight Championship belt in 1988 after purchasing it from André the Giant, but this period is not recognized by WWE as an official title reign. Nonetheless, DiBiase appeared in the main event of multiple WWF cards, including WrestleMania IV and the first ever SummerSlam in 1988.
DiBiase headlined the 2010 WWE Hall of Fame ceremony, being inducted by his sons, Ted Jr. and Brett.
---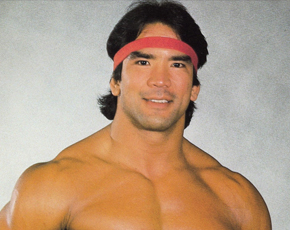 Richard Henry Blood Sr. (born February 28, 1953), better known by his ring name Ricky "The Dragon" Steamboat, is an American retired professional wrestler. He is best known for his work with the American Wrestling Association (AWA), Jim Crockett Promotions (JCP), World Championship Wrestling (WCW), and the World Wrestling Federation (WWF).
In JCP and WCW, he was a one-time NWA World Heavyweight Champion, a four-time United States Heavyweight Champion,[6] a four-time World Television Champion, a twelve-time World Tag Team Champion (eight-time under the WCW banner, one-time (though unofficial) under the NWA banner, and three-time under the Mid-Atlantic banner),[12] and a two-time Mid-Atlantic Heavyweight Champion.In the WWF/E, Steamboat was a one-time Intercontinental Heavyweight Champion and was inducted into the WWE Hall of Fame in 2009.
Ted DiBiase and Ricky Steamboat will be appearing at Hamilton Comic Con both days.